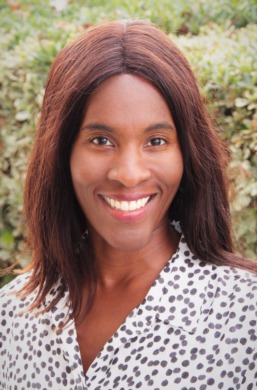 The first time Fatimah visited San Diego in 2011, she fell in love with America's Finest City!  A long weekend was all she needed to realize this was where she was destined to live.  In late summer of the following year, she moved to San Diego with her husband and toddler son.  
Fatimah comes from the corporate retail sector, where she worked as a Regional Senior Procurement Manager for Whole Foods Market.  In that role, she carried out National and Regional promotions, implemented category management initiatives, coordinated regional trainings and education, liaised with marketing, and much more.  What she valued most was creating and sustaining partnerships with vendors, brokers, manufacturers and internal stakeholders.  
Serving in meaningful and engaging work are important to Fatimah, and have drawn her to a career in Real Estate.  Connecting genuinely and having mutually respectful relationships are imperative.  As a Real Estate Agent, she brings her dedication to service, along with a commitment to clear, open, and honest communication.  Client's needs are top priority, and Fatimah will work tirelessly to ensure your questions and concerns are addressed in a timely manner, using her experience, resourcefulness and resilience.  She has the desire to take the time to learn and grow, alongside buyers and sellers, and put in due diligence to ensure your experience is stellar.  
Having grown up in Tacoma, Washington, Fatimah has an appreciation for seasons, but quickly and happily adapted to San Diego's amazing year-round, summer-like weather.  Since moving to San Diego in 2012, Fatimah has explored many areas of the city, county, and Southern California.  Over the last few years, she has served as PTA President and Communications Chair at her sons' school, and worked as an Event Coordinator for a small charitable company.  A devoted wife and mother of two boys, who bring overwhelming joy to her life on a daily basis, she spends as much time with her family as she can.  Together they enjoy hiking, biking, traveling, longs days at the beach, going to museums, spending time in the desert, and overall sharing an active life together.  In her free time, Fatimah delights in reading, yoga, jigsaw puzzles, listening to podcasts, dancing and dining out with friends.